The Future of the Tennis Courts
Summer/Fall 2023
The Mott Park neighborhood was purposefully designed to include ample opportunities for leisure and exercise, with a golf course, soccer field, tennis courts, hockey rink, softball field, and playground. Those of us who live here now are blessed to inherit these treasures, but also have responsibility to preserve them for future generations.
It has been exciting to see many positive changes at the park and recreation area over the last few years following decades of decline. We now have a disc golf course, a brand new playground, bicycle garden and a newly renovated hocket rink. With this momentum, we are still working to complete the last 2 tennis courts with one being a tennis/pickelball court and the other a basketball court.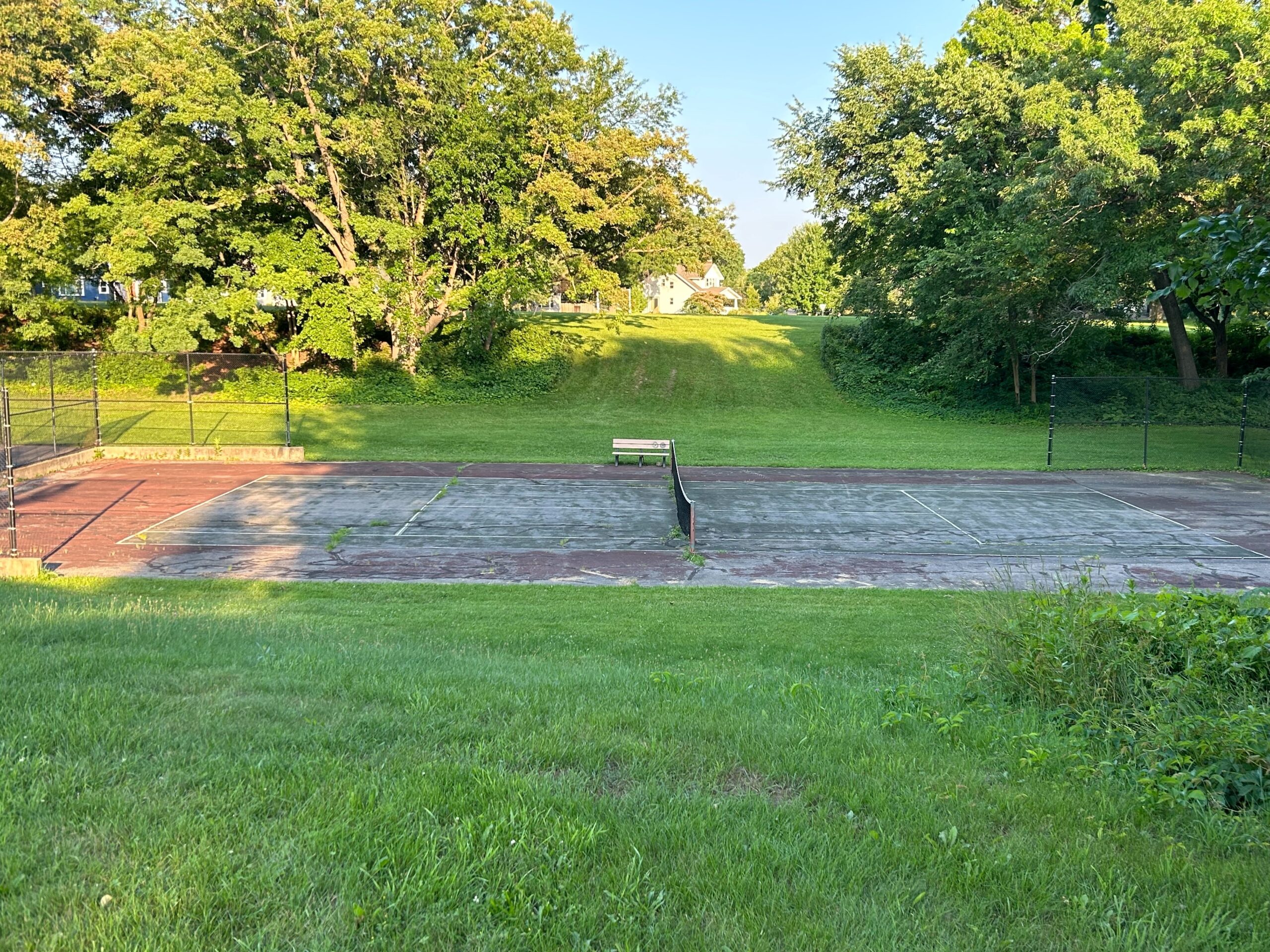 We have been in continued conversations with Keep Genesee County Beautiful, and others, about helping us with the costs of these projects. It's possible we will do some fundraising and get small grants from multiple organizations to piece together the costs of these projects. The #2 court is going to be a combined Tennis/Pickleball Court and we have received funding from KGKB for the painting of the lines.  The #3 court is planned to be a Basketball Court.  There are a few basketball hoops lining some streets in the neighborhood so this court should be used frequently.
We welcome your input and your help in these projects! Please feel free to reach out anytime.
– Chad Schlosser
Update!
Summer/Fall 2023
Due to private donations, grants, a donation, and the litter challenge, we are happy to announce that we have completed the bicycle garden and hockey rink renovation!!  This is a very exciting time to see projects coming to life for our kids to start enjoying!  Next we are looking to resurface the remaining 2 tennis courts and having one be tennis and pickleball and the other basketball.